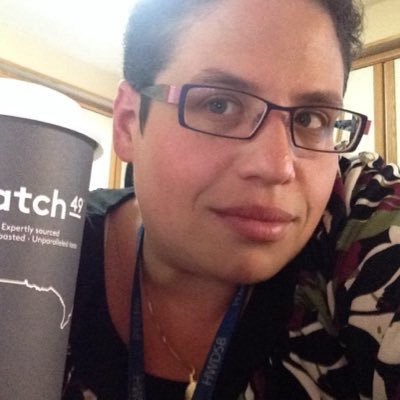 Aviva Dunsiger is a Kindergarten teacher with the Hamilton Wentworth District School Board. She is a connected educator who is always willing to engage in discussion and assist members of her PLN. She is an avid blogger and enjoys doing so because it helps her process
her thinking and learning, share her learning journey, and helps her reflect more about her teaching practices. Aviva is also a recipient of the Prime Minister's Awards for Teaching Excellence.
Listen in to hear what Aviva has to say about her current work as a Kindergarten teacher and with the Mehrit Centre (self-regulation), what got her into learning more about self-regulation, what motivates her to do what she does, wanting to be a teacher, being identified with a learning disability, her sense of humour, going from grade 5 to grade 1 to Kindergarten (class management, design, and space), her love for coffee, and how she might help others around motivation/inspiration (asking questions to help people find answers from within).
You can listen to the podcast here.
You can connect with Aviva on Twitter (@avivaloca), her website (
https://adunsiger.com/)
, and/or via email (dunsiger@yahoo.com).